Corporates need to continuously strengthen their relationships with their investors, employee shareholders and their equity-linked governance.
In this complex environment, we have developed a wide range of flexible solutions to support you in entering the primary market, managing structural changes in your equity capital or undertaking your duties towards your shareholders.
With our Equity Solutions for Corporates, you benefit from:

A committed provider with a 30-year track record

Tailor-made engineering solutions to support structuring projects and transactions

Fully compliant with latest industry practices and regulations on the French market, leveraging expert teams connected to domestic industry workgroups and regulatory bodies
Our solutions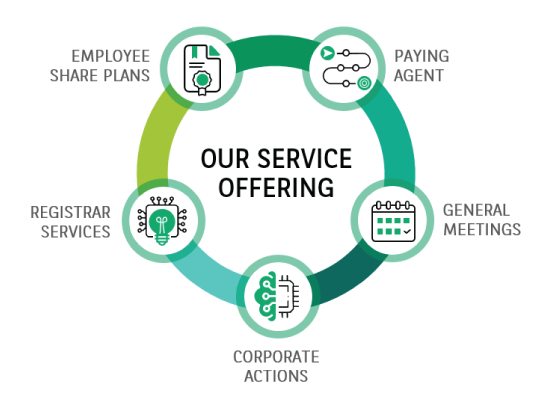 Registrar services
With 30 years of experience in registry management for French corporates and a long-standing relationship with market authorities, we are a trusted partner to manage the security accounts of your registered shareholders.
We provide support and execution of any event on shareholders' accounts (e.g. dividend payment, movement, donation, pledge, corporate action), adapting our solutions to changing regulation and fiscal rules.
Your shareholders directly access their security accounts with our Planetshares portal in order to monitor their assets and operations. They can also rely on a virtual assistant, available anytime, which complements our support team.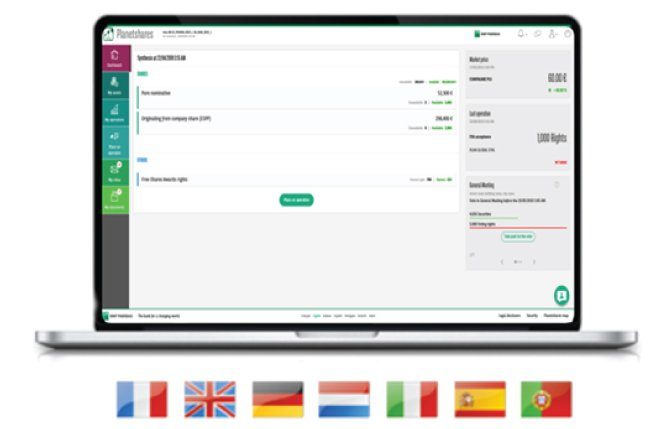 Transcript
NOA Next Gen Online Assistant
A new service available on Planetshares :Planetshares.bnpparibas
Artificial intelligence:
Client :
what can you do for me?
NOA:
hello I'am NOA, your online assistant…
Client:
I want to sell securities
NOA:
Please choose which asset type you wish to sell…
NOA:
Transaction confirmed
Client:
Can I see my portfolio
NOA:
One moment please while I retrieve the data
Instant response
NOA:
Please select a shares category
Self-servicing
Continuous improvement
Client:
How to make a donation
NOA:
I am sorry, I have not been trained yet on this topic…
A complementary service to our support team
Anytime
Anywhere
NOA:
Is there anything else I can do for you?
NOA, your online assistant
Next Gen Online Assistant
24/7
Paying agent
As a payment-centralising agent, we are committed to optimising the dividend payments to your shareholders. We manage:
The payment calendar
Communication with market participants, e.g. Central Securities Depositories (CSDs), Euroclear participants, final beneficiaries
The calculation of dividend amounts to eligible shareholders
The payment to shareholders, either directly or through the local CSD
Tax collection, applying relevant withholding tax and repayment to the French tax authority
Employee share plans
Many corporates use employee share plans to support their employees' incentive strategy. These plans are subject to stringent tax and regulatory rules. We offer tailor-made solutions to optimise the employee shareholder experience and reinforce your human resources retention policy at any stage of your plans' lifecycle.
General meetings
Strengthened shareholders' rights, combined with Environmental, Social and Governance (ESG) concerns are accelerating the deployment of digital solutions to manage corporates' general meetings. We accompany you from the pre general meeting voting to the shareholders' identification and their voting.
Our Planetshares website, dedicated to shareholders, offers a direct connection to Votaccess, the AFTI's (Association Française des Professionnels des Titres) online voting platform. Your shareholders can vote online prior to the general meeting, with their security account as an entry point.
Corporate actions
Implementing a corporate action can require a high level of expertise especially with cross-border operations, which involve multiple stakeholders across several markets. As a global structuring and centralising agent, we can help you steer through the complexities of these transactions.
We manage all types of corporate actions in ESES (Euroclear Settlement of Euronext-zone Securities) markets and cross-border transactions for tailor-made solutions. You can benefit from our local experts and operations teams based.