Planning your Route : Guide to investment vehicles
Discover our local fund expertise and dedicated suite of services
In today's global financial context, asset managers have increasingly established distribution abroad while investors around the world are looking beyond their regional borders to diversify investments. Both institutional and retail investors are becoming less domestically oriented and their portfolios are becoming more global to capitalise on the potential of emerging markets.
Your business needs to grow in a complex, multi-jurisdictional environment marked by stringent regulations, pressure on costs, and increased distribution monitoring and data needs.
At BNP Paribas, Distribution Services and Transfer Agency are an important component of our suite of services for institutional investors. We continuously invest to support our clients' business growth, not only with a domestic perspective but with a focus on cross-border distribution.
International fund distribution and multi-local support
Fund distributors are looking for more efficient and innovative methods to sell funds across different markets.
We understand that our asset manager clients are looking at new areas of growth and encountering difficulties in entering new markets without a physical presence. Fund distributors need significant operational resources and expertise to follow different market practices in all of the countries in which their funds are domiciled.
With a range of services and a partnership approach, we support your international ambitions through our multi-local fund distribution programme to help you make the most of growth opportunities across the globe.
With our on-the-ground presence and expertise, our extensive global network and proximity to all industry players across regions, we can help you succeed in your international sales strategy.
Leverage a transfer agent specialist to drive efficiencies
Functions such as settlement, reconciliation, rebate fee management, corporate actions and data management can represent a significant challenge from a cost and profitability perspective. Another challenge is to access and aggregate data from a range of sources across markets and distribution channels, in order to analyse fund performance and flows at market, portfolio and fund level.
At BNP Paribas, we have invested in dedicated systems and operations for a fully integrated record keeping and workflow technology solution, including a secure online platform (NeoLink) for data processing and reporting.
Outsourcing transfer agency services to a specialised provider like us can enable you to control your cost base so you can dedicate your resources to sales and product development and front-end innovation.
By working with us, you benefit from:

Multi-local support and expertise in 18 locations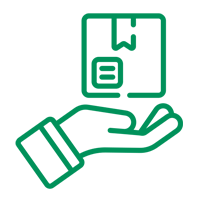 Servicing a broad range of investment products such as the Société d'Investissement à Capital Variable (SICAVs), Irish Collective Asset-management Vehicle (ICAVs), Fonds Commun de Placement (FCPs), Private Capital and Alternative Investment vehicles, Exchange Traded Funds (ETFs)

In-depth expertise in:
– Undertakings for the Collective Investment in Transferable Securities (UCITS) and Alternative Investment Funds (AIFs) distribution
– Mutual fund passports: the Asean Collective Investment Scheme (CIS), Asia Region Fund passport (ARFP), Mutual Recognition of Funds (MRFs)

Automated connectivity with all major dealing and settlement market infrastructures and dealing platforms

A standardised operating model across geographie
in assets under administration
Asia- Pacific, Europe, Americas

Transcript
Underpinning your global and local fund distribution
Your challenges
– A complex multi-jurisdictional environment and evolving regulations
– Pressure on costs
– Access to high-quality data to monitor your distribution
By working with us, you benefit from
– Multi-local support in 18 locations
– A broad range of investment product expertise
– Automated connectivity with all major market infrastructures and distribution platforms- An integrated global operating model
– Innovative digital solutions
Our key figures
– 3 regions: Asia Pacific, Europe, Americas
– Investors and distribution network from 80+ countries
– 14,000+ share classes
– 5+ million transactions per year
Contact us
[1] Securities Services internal figures, end of December 2022
Find out more