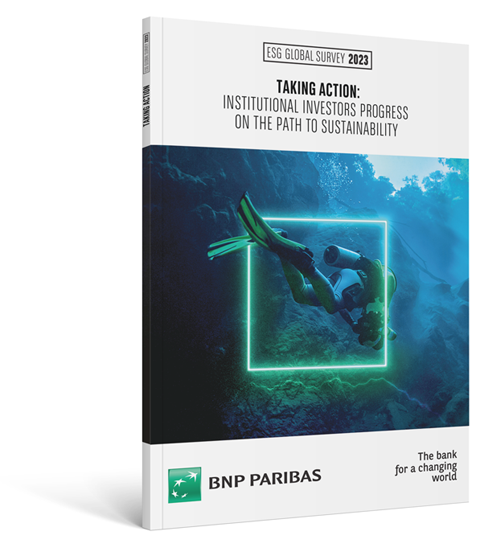 ESG Global Survey 2023
Building on its three previous editions, BNP Paribas' ESG Global Survey 2023 examines institutional investors' progress on the path to sustainability. We have chosen to focus on how they are practically implementing their ESG strategies and the obstacles they are encountering along the way.
Download the fund guides
Luxembourg
We are proud to be a leader in Luxembourg, the largest European investment fund centre and the second financial centre worldwide in Sustainable Finance*. Our 1,000+ people support a variety of funds for your business. We are part of a hub to distribute funds all around the world.
Discover our Luxembourg market expertise and dedicated suite of services.
Get in touch
Ireland
Today Ireland is the third largest investment fund centre in the world and is regarded as a key strategic regulated international funds domicile by the world's leading Asset Managers and funds service providers. Our 250+ experienced professionals, supported by the specialists in our International Operations Centres around the world, provide the full suite of services for traditional and alternative funds, servicing both Irish and non-domiciled funds.
Get in touch
Hong Kong
Established in Hong Kong in 1958, BNP Paribas has built over the years a unique set-up to service institutional investors with a wide range of products and services.
Since 2008, we have invested in our asset servicing solutions and people to be the one-stop-shop for asset managers, asset owners and financial institutions looking to grow in the region and Greater China.


Get in touch
Singapore
In Southeast Asia, BNP Paribas has core banking licences in all markets in which it operates – Indonesia, Malaysia, Singapore, Thailand and Vietnam. Singapore is the Bank's hub for Southeast Asia, where it has been present since 1968.
In addition to a complete range of banking services, we offer asset service solutions for liquid alternatives, private assets and traditional investments and have grown along with the development of Singapore as a major fund centre.
Get in touch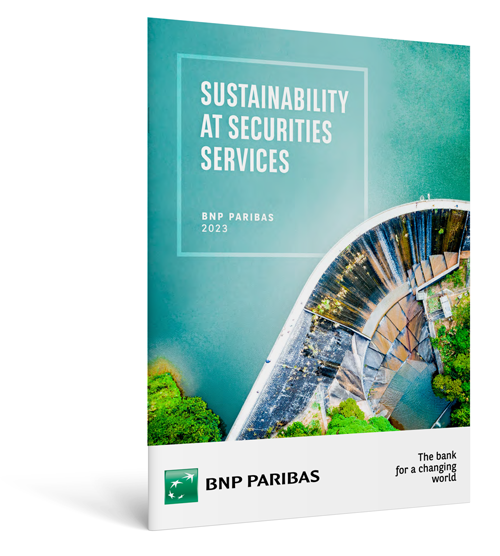 Sustainability at
Securities Services
Our ambition is to be 'the leading positive-impact asset servicer and partner of choice for large financial institutions'. This brochure gives an overview of Company Engagement and sustainable finance at Securities Services.
NEW FRONTIERS IN POST-TRADE EFFICIENCY
Increasing efficiency is an accepted aim across our industry, but no global plan exists for its advancement. We explore worldwide and regional trends across asset servicing, market infrastructures and digitalisation, and how they're executed locally.
More whitepapers, reports and surveys
The ESG Global Survey 2021
Hedge funds
& ESG
The future
of COO
Outsourcing: a new dawn
for dealing desks?
The ESG
global survey 2019