About The Network Forum
The Network Forum is a pre-eminent resource for the network management, custody and post trade community. We are delighted to continue to support the event as a founding partner.
The event returned to an in-person event in London from the 12-14 of June. We were delighted to engage with the community.
Be sure to check out:
The 2022 event review here:
The Network Forum Journal volume 9 here, featuring an article with Alan Cameron and Frédéric Beck
Network Forum Annual Meeting 2022
For full details on the event, visit the event webpage here.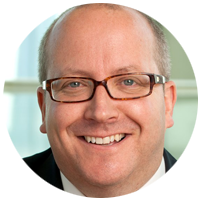 We're delighted to continue our support for the Network Forum as one of the Founding Partners. We've enjoyed adapting to the recent successful virtual editions, and are delighted that this vital date in the post-trade calendar is back in-person. We are all looking forward to engaging with the community before, during and after the event in London this year.

Simon Walker
Date: Monday, 13 June 2022
Time: 9:00 AM – 9:50 AM BST
Head of Continental Europe – Sales & Relationship Management for Financial Intermediaries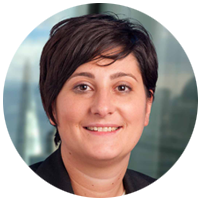 Date: Tuesday, 14 June 2022
Time: 9:10 AM – 10:00 AM BST
Head of Asset Servicing Product And Custody Regulatory Solutions
Artificial intelligence-led process digitalisation offers outsized benefits to post-trade.
The European Commission published the review proposal of the Central Securities Depositories Regulation (CSDR) on 16 March 2022.
As institutional investors gradually integrate digital assets into their portfolios, custodians are readying themselves to support a new type of asset.
The bridge between execution and post-trade, supporting financial intermediaries to future-proof their businesses and grow revenues.
Centralisation of services from its Colombia headquarters allows BNP Paribas to bring custody and related offerings throughout Hispanic Latam
As brokers grapple with growing volatility, rapid advances in technology, and the need to access liquidity and funding in a fragmented market, they are increasingly looking to third parties to handle their day-to-day operational activities.